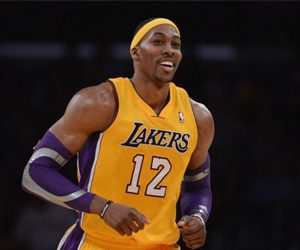 The NBA season is off and running, but not all is as it seems to be. The top teams in the league are not necessarily among the best bets for basketball bettors, and bottom feeders of the Association have quickly jump to the top of the ATS rankings, cashing in for any basketball bettor brave enough to give them the points.
Here's a look at some good teams that are bad bets, and bad teams that have transformed into good sports bet picks in the early days of the 2016-17 NBA schedule:
Cleveland Cavaliers (9-2 SU, 3-7-1 ATS)
The Cavaliers have a target on their backs after winning the NBA title, not just on the hardwood but at the sportsbook as well. Cleveland has been handed some lofty spreads in the opening stretch of schedule, facing an average spread of more than -7.0 points per game. On top of those inflated lines, the lack of depth in the Eastern Conference has forced the oddsmakers to puff up the pointspread whenever LeBron & Co. take the court.
Los Angeles Lakers (7-5 SU, 8-3-1 ATS)
The rebuilding process is officially underway in Los Angeles, with Kobe Bryant calling it a career. Lakers fans expected a process for this young core, but the success of the first three weeks of basketball have made L.A. faithful very optimistic and rich. The Lakers have been sizable underdogs most nights, and covering those spreads – and winning outright – thanks to an up-tempo attack that is averaging 110.0 points per game – second in the NBA – and sitting ninth in offensive pace.
Golden State Warriors (9-2 SU, 4-6 ATS)
The Warriors already have two losses on their record in 2016 – something that didn't happen until December 30 last year. Golden State was already a massive public team, and handicapped accordingly, with some massive chalk on the board night in and night out. Throw Kevin Durant into the mix, and the Dubs are giving almost 11.5 points a night to opponents. Like we saw with the Miami Heat's "Big 3" a few years back, there is some growing pains to deal with and Golden State may not be as concerned with regular season results in 2016-17, knowing the postseason is the ultimate destination.
Brooklyn Nets (4-7 SU, 7-3-1 ATS)
The Nets knew things would be bad coming into 2016 – and they likely still will be. But for now, Brooklyn basketball fans are enjoying the sniff of success the team has had, and bettors are cashing in with the Nets getting points by the handful most nights. Brooklyn is sitting 11th in the league in scoring, somewhat of a surprise, which is keeping them without the oddsmakers' expectations. Brooklyn is wrapping a Western road trip in OKC, then will play five of the next six inside the Barclays Center where it is 4-1 ATS so far this season.