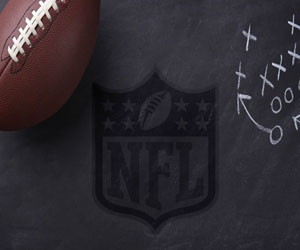 Betting on the NFL is a tough task. Sportsbooks make their money on pro football every fall, so the lines are tight and the margin for value disappears very quickly once the weekly odds are released.
If you've had a tough time betting on NFL spreads and totals through three weeks of the 2019 schedule, perhaps you're betting the wrong markets. Due to the popularity of football betting, each NFL game has multiple ways to wager – from player props to scoring totals and derivatives.
Here are some of the best NFL sports bet picks for these unique – and potentially-profitable – alternative odds markets:
Player props
Chances are you've played fantasy football at some point in your fandom. Well, much of the research and thought put into setting your weekly lineup – or playing daily fantasy – can translate over to player props.
The most popular version of player prop betting is Over/Under. For an example, a receiver could have Over/Under totals on their number of receiving yards, total receptions or touchdown catches for a game. Running backs will often see betting totals on their number of rushing yards, total carries, and sometimes even total yards of offense – with so many backs now playing a big role in the passing game.
Much like figuring out if your want to start or sit a player in fantasy football, you'll look at recent results from that player as well as how they matchup with that week's opponent. Injuries to that player but also to the players around them should also be taken into account.
For example, if a No. 1 receiver is out of action that could mean less success for a quarterback without his favorite target – lending value to the Under in that QB's passing yards props – but could lean Over value to the No. 2 WR stepping up to take those catches.
Derivatives
NFL teams have habits. Some start slow, feeling out an opponent before making adjustments later in the game and surging in the second half. Some teams like to get off to a quick start, putting an opponent on their heels, but struggle to keep that momentum down the stretch.
Knowing these characteristics can help bettors find value betting derivative lines: spread and totals for specific quarters or the first and second half. Bettors can wager spreads for those segments, combined points scored, or team totals for those individual parts of the game.
Other factors that can come into play when betting derivative NFL odds are things like injuries to particular units, home and away schedules, as well s weather.
For example, a thunderstorm may be in the forecast for the first half, bring strong winds and rain to the first 30 minutes of action. That could keep the passing game from stretching the field and make it difficult on kickers as well.
Bettors could get more bang for their buck betting on just the first-half Under rather the full-game Under, knowing that the pace could pick up once that weather blows over in the final two quarters.