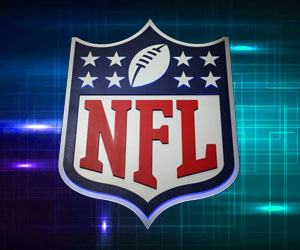 The NFL preseason comes with its challenges when betting the weekly exhibition odds. Player and coach motivation to actually win these meaningless games can cast doubt across any preseason wager, however, if you know what to look for, you can find valuable insight into a team's mindset and game plan.
That said there are plenty of pitfalls in the preseason. Don't make these mistakes as you bet on the NFL odds this August:
Overreaction
Football bettors have been starving for action since the Super Bowl, which can make them a little overanxious when those first preseason games roll around. Whether it's news out of camp or preseason results, take all of it with a grain of salt.
While you can find some valuable betting tidbits in those things, don't base a bet solely on word that the first-team offense is struggling at practice or that a team looked bad in its exhibition opener. View the big picture and try to see why those things are happening, and if it translates to the upcoming tune-up game.
Money management
Sportsbooks set strict limits on how much you can bet on preseason games, and bettors should really do the same thing. Preseason football is unpredictable, with mystery coaching plans, player motivation, and unknown talents suiting up. You can get a good grasp on what teams are trying to accomplish in these games, but things can get out of hand in the late stages of exhibition contests.
Bettors should really set a bankroll for preseason betting, and cap those plays to between 1 and 3 percent of that total bankroll. So, if you've set aside $1,000 to wager on exhibition football, keep your bets within $10 and $30. It may not seem like a lot, but there's nothing worse than busting your wallet betting preseason games and not having enough money to wager when NFL Week 1 shows up.
Counting on starters
The preseason sees NFL teams inch their first teamers into action, especially in Weeks 1 and 2. Head coaches are more concerned about getting a good grip on second, third, and even fourth-string guys, so basing bets on a team's starting lineup can quickly blow up in your face.
Football bettors should really dig into a roster's depth and find out how much the starters will play, and who's backing them up. Most preseason games have slim spreads between one and three points, so those are most likely decided in the fourth quarter when backups and young players are on the field. Those are the guys you want to study-up on and determined whether you trust them with your wagers in the preseason.
That said, Week 3 of the exhibition schedule usually serves as a dress rehearsal for Week 1 of the regular season, so if you are banking on starters determining the outcome – that's the week to do it. First teams routinely play the first half and some even go into the third quarter before coaches rotate in backups. Given that, first-half lines might be the smartest ways to wager those Week 3 preseason lines.
Taking trends
Of the countless amounts of preseason betting trends you'll see during August, about 98 percent of them are worthless. These rosters are different every summer and look nothing like the team's makeup at the end of the regular season.
Using regular season trends – like Team A is 9-1 Over/Under in their last 10 road games – as the basis for your preseason plays is a shortcut to the poor house. Football bettors should always be careful with trends, no matter the season, but the preseason is a different monster and should be treated as such.
The trends that you may want to give a second look are ones around coaching, be it motivation during the preseason and how those rosters are managed. There are some NFL coaches who consistently excel against the spread in exhibition play and some who are very vocal about their desire – or lack thereof – to win preseason games.