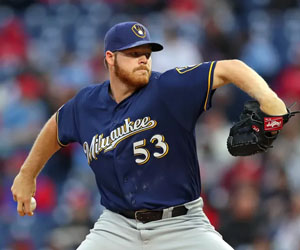 Whether you're trying to soak up as much as the sun as possible, or just don't trust the bullpen, derivative MLB odds are some of the best bets over the summer months. Not only do these offer a quick payout but they allow you to avoid some of the pitfalls that burden baseball bettors wagering on full-game odds.
If you're a fan of hot starts and scoring, these first-inning Over sports bet odds and first five-inning Overs are for you.
First Inning Over teams
Texas Rangers (1.47 combined runs in first innings)
The Rangers get started with a bang, and rank as the highest-scoring first inning offense in baseball, plating an average of 0.83 runs in the opening frame of their games. For a team that scores 5.58 runs an outing – third most in the big leagues – that's almost 15% of their total scoring production coming in the first inning. On top of that, the Rangers staff is allowing 0.64 runs against per opening inning – fifth most in the majors. Given that most first-inning totals range from 0.5 to one run, Texas has been a solid total topper to get the ball game started.
Washington Nationals (1.44 combined runs in first innings)
The Nationals offense is absolutely missing the big bat of Bryce Harper, averaging only 4.97 runs an outing in 2019. However, Washington can't blame slow starts for those woes, ranking third among first-inning run production in the majors at 0.71. It's crazy that the Nats have actually been outscored in those opening frames, allowing 0.73 runs against, which has opened the window for first-inning Over bettors.
Other notables: New York Mets (1.31 combined runs in first innings)
First Five Innings Over teams
Seattle Mariners (6.62 runs in first five innings)
The Mariners shouldn't be too much of a stunner when it comes to their first five-inning results. They are, after all, 55-24-3 Over/Under on the season when it comes to full-game totals. Seattle is averaging just over three runs in the first five-innings span, but allowing teams to counter with 3.6 runs in that same frame. And being at home doesn't help slow the bleeding either, as the M's give up almost four runs in the first give inside Safeco Field.
Texas Rangers (6.46 combined runs in first five innings)
The Rangers are also a solid Over play for those wagering on the first five innings. This is a popular market because it allows MLB bettors to focus on starting pitchers and lineups, and limiting the amount relieves and substitutions can impact the full-game outcome. Texas is knocking in 3.38 runs in the opening five stanzas while giving up 3.08 runs against in that same frame. That jumps up to 3.48 when playing on the road.
Milwaukee Brewers (6.07 combined runs in first five innings)
The Brew Crew have given first-five Over bettors plenty to cheers about so far in 2019, producing 3.08 runs for and allowing just under three runs against in the first five innings. Miller Park has provided some extra pop as well, with the Brewers scoring 3.3 runs for as hosts. They also don't do much damage beyond the fifth inning, scoring only 1.82 between the sixth and ninth innings on the season.