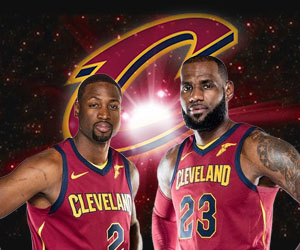 Life is busier than ever for the best handicappers, which makes fitting in your sports betting tough – especially with the holidays on the way, taking time for family, friends, and travel. If your schedule is packed to the brim but still need to get your action down, here are some tips and tactics for those sports bettors on the go.
Mobile wagering
This seems like basic stuff in 2017, but mobile wagering is still not the preferred method of wagering for many sports bettors. With the advancements in smart phones, bettors have access to their bookie at their fingertips. All the wagering options you love are right there in the mobile version of the sportsbook, but you don't have to be tied to your desktop to get your bet down. In fact, for those multitaskers, most sports betting apps and mobile sites can be operated with one hand, allowing you to cook, clean or change diapers with the other.
Live betting
This is another sports betting innovation that's been around for a long time but is now just gaining traction. In-game or live betting allows players to get in on the action no matter what point a game is at. Live betting is perfect for those busy bodies who can't get their wager in before tipoff or kickoff.
Sure, most live lines do come with some extra juice – that's the cost of betting in-game. But if you walk into a bar and a random game is on the TV, you can instantly have action. Live betting is also a great way to middle an existing wager or cash in on dramatic shifts in momentum.
First-half lines
If you've got to get up early the next morning and can't sit through the entire primetime game, first-half wagers may be your answer. This market allows you to bet on an adjusted spread or total for the first half of a game – most times these are about half of the full-game line – and cash in quick.
Not only that, but certain teams have tendencies in the opening half, be it a slow-starting squad or one that jumps out with a quick pace. If you're privy to these trends, you can cash in big. First-half odds also allow you to avoid all the craziness and unpredictability of the final seconds of the game, where more than one bad beat has been dished out.
Player and team props
If you're a sports fan, there's a good chance you also play fantasy sports as well. Just one more thing on your busy schedule. If you're putting in the time to research your fantasy matchups you might as well put that knowledge to good use at the sportsbook.
Most books offer team and player props, allowing you to wager on their individual performances with "Yes/No" and Over/Under options. These bets can pay out over the course of a game, such as Over/Under rushing yards or total 3-pointer made, so if you cash in on your prop play early you can turn off the TV and get on with your day.
Futures
Futures bets are made on long-term markers, such as Super Bowl winner or Cy Young awards. They also include things like season win/point totals. These are usually made before the season starts but can be bet throughout the schedule as odds adjust.
It's pretty much a "set it and forget it" bet, so you don't have to take time to watch games or follow on your phone. And if the futures bet does end up holding potential at the end of the season, you may have an opportunity to hedge with the other side – depending on the odds – to guarantee a profit.