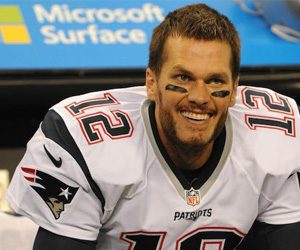 The Super Bowl prop market has exploded in recent years. Sportsbooks and 
top handicappers
 used to take 30 percent of their handle of the additional props around the Big Game, and that number has skyrocketed to close to 60 percent with more and more bettors diving into the propositions – and books offering a long list of ways to bet on the Super Bowl.
If you're wagering on the numerous props for Super Bowl LII between the Philadelphia Eagles and New England Patriots, here are some tips and tactics to follow to make the most profits from your prop picks:
Not all props are created equal
Just like you would do with a regular NFL Sunday slate, you want to save your biggest bets for your best bets. As you size up the prop sheets, and get a good feeling about a few, make sure those are the props you're betting the most on.
You should be setting aside a chunk of your overall bankroll for prop betting, and from that you'll want to bet between 5 and 1 percent of that handle on each prop selection. For the prop plays you feel best about, wager more. For the ones you're not too sure on, wager less.
Mind the juice
Not all props come with a flat rate of -110 a side. Super Bowl proposition odds are often attached to some uneven vig, which means the favorites can be costly. If you're a smaller better, playing heavily-juiced props may not be worth your time, and you may want to focus on find some plus-money options worth a wager.
If you bet big on Super Bowl props, you may want to set a limit on how much juice your willing to wager. Most professional players will draw a limit around -150, which means you would need to wager $150 to win $100. Loading up on the prop options with the highest vig is a quick way to cut into your Super Bowl rake if those prop bets don't come through.
Have a plan
One of the worst mistakes bettors can make when wagering on Super Bowl prop odds is to contradict their other wagers. If you think the Patriots cover the 5-point spread and also go Over the total of 48 points, you'll want to run with that narrative and take props that back up that opinion: things like Over on passing yards, touchdowns scored, and Under on sacks and tackles for a loss.
If you expect a low-scoring game or an Eagles victory, figured out how you believe Philadelphia will pull off the upset and bet the props accordingly, taking things like Over on turnovers, Under on Brady completions, and Over on Eagles' touchdowns and rushing attempts.
Don't spread yourself thin
With nearly 2,000 different ways to wager on the Big Game – on top of things like live in-game betting and play-by-play action – it's easy to load up your bet cards. But don't overdo it. Bettors can often find themselves overloaded with action and not actually enjoying the game, instead spending time searching to see if their bets have paid or or not.
Another trap can be wagering beyond your means. Just because the Super Bowl is the biggest betting day of the sports year, it doesn't mean that you need to go with the biggest wagers you've ever placed. As always, bet responsibly and within your means and avoiding dropping larger wagers on props like the coin toss, heads/tails, or color of the Gatorade bath. These are props that can't really be handicapped and are completely unpredictable.