| DATE | SPORT | ROT # | TYPE | PICK | | RESULT |
| --- | --- | --- | --- | --- | --- | --- |
| 2020-01-27 | NBA | | | | | |
| 2020-01-13 | NCAAF | | | | | |
| 2020-01-12 | NFL | | | | | |
| 2020-01-11 | NBA | 536 | Side (Dallas Mavericks) | Dallas Mavericks -2 | | +2.00 WIN |
| 2020-01-11 | NFL | 302 | Side (San Francisco 49ers) | SF 49ers -6.5 -120 | | +2.00 WIN |
| 2020-01-10 | NBA | 520 | Side (Dallas Mavericks) | Dallas Mavs-2 | | -2.20 LOSS |
| 2020-01-09 | NBA | 503 | Side (Boston Celtics) | Boston Celtics +2 | | -2.20 LOSS |
| 2020-01-08 | NBA | 571 | Side (Denver Nuggets) | Denver Nuggets +3 | | +2.00 WIN |
| 2020-01-08 | NBA | 580 | Side (Golden State Warriors) | GS Warriors +14 | | +2.00 WIN |
| 2020-01-05 | NFL | 147 | Side (Seattle Seahawks) | Seattle Seahawks pk | | +2.00 WIN |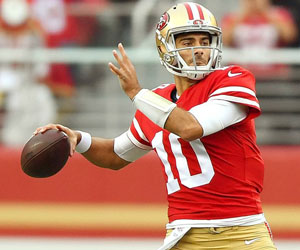 Betting the Super Bowl LIV MVP odds: 49ers' playmakers add extra value to this prop
Along with the pointspread and total for Super Bowl LIV, MVP odds are among the first markets on the board for the big game on Feb. 2. The San Francisco 49ers and Kansas City Chiefs are loaded with standout talents and playmakers, and the top handicappers take a closer look at those top players and their chances of earning Super Bowl MVP. Patrick Mahomes, Kansas Ci...
READ MORE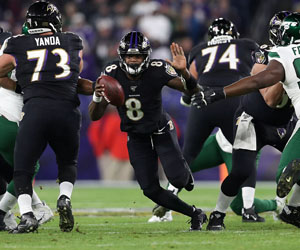 Betting the AFC Divisional Round odds: Titans and Ravens both ready to run
The Tennessee Titans try to earn another upset in the NFL playoffs when they visit the Baltimore Ravens in the Divisional Round Saturday night. Sportsbooks have the Titans as 10-point underdogs following their impressive win over the Patriots in New England in last weekend's Wildcard Round, and now facing the No. 1 team in the NFL. If you're betting the NFL od...
READ MORE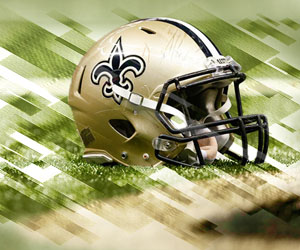 The best and worst NFL bets from the 2019 season
The 2019 NFL regular season is in the books and preparation for the postseason has begun for 12 teams qualifying for a run at the Super Bowl. Before the playoffs kick off with Wildcard Weekend, top handicappers look back at the best and worst NFL bets and why those teams either cashed in or crapped out. Best Pointspread Bet: New Orleans Saints 11-5 ATS The Saintsâ...
READ MORE